Learning Outside the Classroom Policy
Gosberton House Academy IS TOP OF THE CLASS FOR LEARNING OUTSIDE THE CLASSROOM
Gosberton House Academy in Gosberton has shown itself to have a strong commitment to providing frequent, continuous and progressive learning outside the classroom (LOtC) to all of its pupils by achieving a national LOtC (Silver) award.
Awarded by the Council for Learning Outside the Classroom (CLOtC), LOtC Mark (Silver) accredits those schools that have policies and practices in place to ensure that high quality LOtC is available to all pupils across all areas of the curriculum to benefit their learning and personal development.
Gosberton House Academy Principal,Ms Stanton said "Being awarded LOtC Mark (Silver) is a real coup for all the staff and governors here as it shows that we are really in providing our pupils with potentially life-changing opportunities. We're thrilled to get official recognition for our efforts and we look forward to building on this award to continue to improve our LOtC provision."
LOtC Mark is awarded by CLOtC, the national voice for learning outside the classroom. CLOtC also provides free online information for teachers on how to plan and organise high quality LOtC activities. LOtC Mark is intended not only to recognise existing exemplary provision, but also to assist and support schools in developing their LOtC offer to enable all children to have access to meaningful LOtC experiences. LOtC Mark is the only national accreditation for schools which recognises, and supports, the development of learning outside the classroom across all subject areas.
Learning outside the classroom is known to contribute significantly to raising standards & improving pupils' personal, social & emotional development. It also contributes to the quality and depth of learning (OFSTED, Learning Outside the Classroom - How far should you go? 2008).
Elaine Skates, Chief Executive of CLOtC said:
"Learning outside the classroom provides the most memorable experiences in a child's school life. LOtC Mark (Silver) demonstrates that the school is committed to delivering genuinely valuable learning outside the classroom experiences to all of their children and young people, and to continuing to develop that provision.
Learning outside the classroom has many proven educational benefits. LOtC Mark (Silver) will support schools in building on their LOtC provision, thereby ensuring that many more young people have memorable, exciting and valuable learning outside the classroom experiences. I congratulate Gosberton House Academy on being awarded LOtC Mark (Silver)."
For more information about LOtC Mark, please visit http://www.lotc.org.uk/lotc-accreditations/lotc-mark/
Learning Outside the Classroom Policy
We believe that every young person should experience the world beyond the classroom as an essential part of learning and personal development, whatever their age, ability or circumstances. At Gosberton House Academy, learning happens everywhere. We operate within a kinaesthetic themed approach. Our curriculum is carefully integrated so that all subjects such as history, geography, RE and DT lessons come alive for our learners through for example re-enacting, wearing, making, role play, baking, singing, physical exploration. We want our youngsters to be inquisitive, problem solving, explorative, responsive, curious; to anticipate, discover,to be persistent, initiate and investigate. We nurture our children's social and emotional development as integral to every part of their learning within and beyond the classroom and the school day.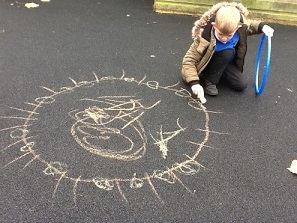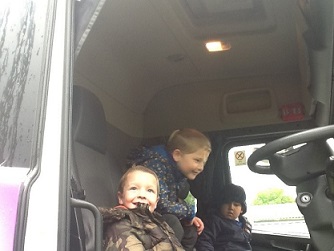 Where ever possible, the staff incorporate learning outside the classroom into their daily curriculum. This includes such activities as outdoor phonics, gardening –growing our own foods, harvesting and weekly cookery and muddy maths. All themes are carefully planned to ensure that there are lots of opportunities to enhance learning across a wide variety of environments and experiences [ see individual theme plans for detail]
The school has developed the extended learning environment with the children to ensure space to explore and learn including:
literacy skills , story chair, puppet theatre
theme dens –changed for each theme
Cookery kitchen
Quite spaces – for reading, colouring etc.
Library
den making area,
growing spaces, including an allotment, Key Hole garden and orchards
wildlife, Bird Hide, willow mazes and hides
outdoor classroom
activities on the hard surfaces [ shapes, numbers etc] and display posters such as dinosaur information; information about birds, wildlife and habitats
Mud sculptures, mazes
Micro pond
Forest School
Mud Kitchens- pouring, mixing, sorting
Bird hide
Cycle track, Climbing frames
Sensory garden
Reading Den
Performing Arts area
gazebo
outside music equipment
reflective space
Sensory exploration space, trim trail, trampoline
And incorporated activities such as Maths of the Day; Phonic walks; Family Learning; re-enactment days; themed activities; Eco challenges; arts activities- drama, dance, theatre, music; scouting schools, visits and visitors.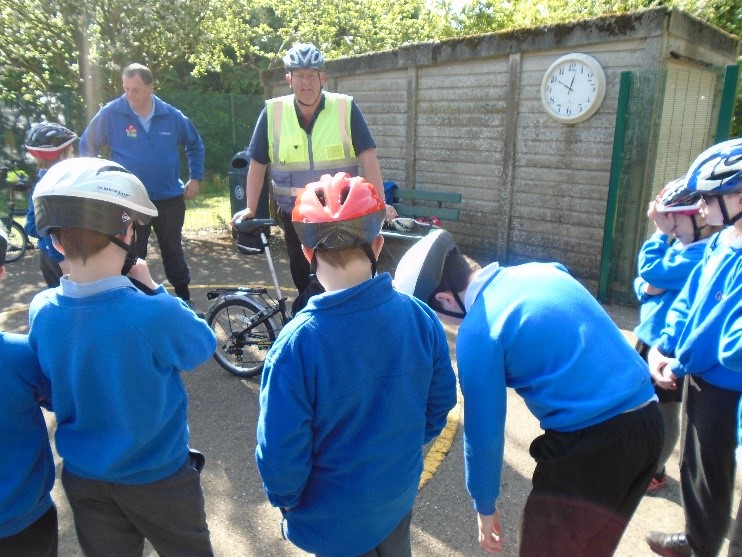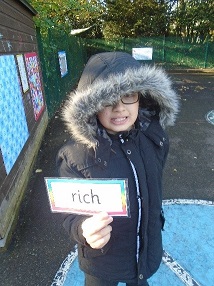 Learning outside the classroom activities happen all of the time. They are integral to long, medium and short term planning [ ask for a copy of your child's programme] and play a key role in skills transference; problem solving; learning for life and life long learning.
Aims and purposes of Educational Visits
The school operates within the National Autistic Society SPELL ethos [structured, positive, empathetic, low arousal, linked learning] Teaching is kinaesthetic, multi-sensory and visually mediated.
The school runs a wide range of enrichment activities including
Lunch and After School Clubs
Such as : Guitar Club,Bike Club,Homework Club,Wii Club,Story Den,Computer Club,Gardening Club,Energy Club,Friends Club,Sports Club.
Clubs change regularly
All children also access weekly Scouting Schools [ affiliated to the Scouting Association] ; weekly Forest School and weekly cookery.
Each theme includes a 'wow' activity. This may be visits or visitors.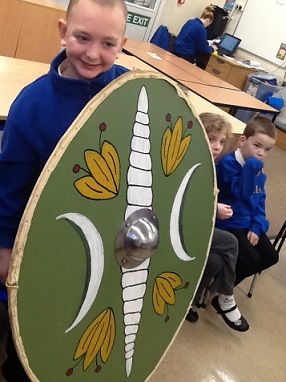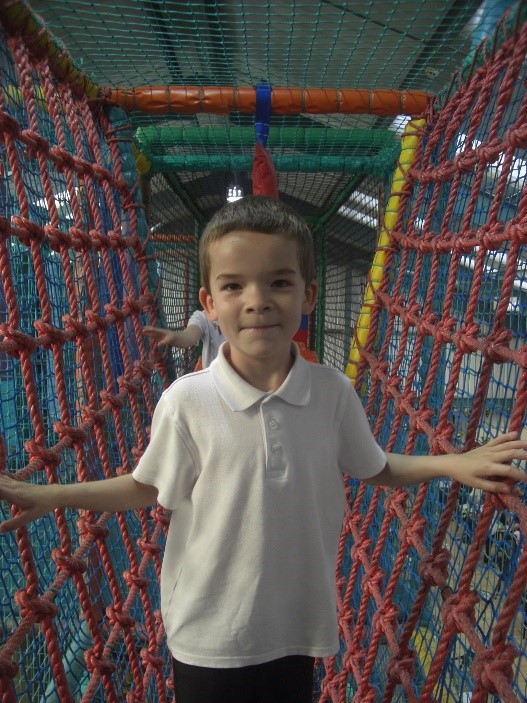 Approval Procedure
The Principal has nominated an Educational Visits Co-ordinator (EVC) and the Governing Body has approved this appointment. This person will have attended the Local Authority (LA) EVC training course (and updates) and will be given sufficient time and resources to carry out the role. The Governing Body has delegated the consideration and approval of educational visits and other offsite activities to the Principal.
The Principal will keep the Governing Body / Trustees aware of its Educational Visits events & programme.
The school will comply with the MAT/ LA guidelines for Educational Visits and Journeys.
Consent
For regular out of hours clubs, parental permission is sought termly . For theme, sports and nearby visits requiring transport, parents sign a permissions letter on entry into school.
For any visit lasting a day or more or involving significant travel, or adventurous activity, parents will be asked to sign a letter which consents to their son/daughter taking part. The school has a standard model letter which should be used for this purpose.
As part of the parents' consent they will be fully informed of the activities and arrangements for the visit. For all residential visits, parents will be invited to a briefing meeting where they can ask for clarification of any aspect of the itinerary and organisation of the visit.
The school has separate policies for 'Charging and Remissions' and 'Equal Opportunities,' which apply to all educational visits.
Staffing
The school recognises the key role of accompanying staff in ensuring the highest standards of learning, challenge and safety on a school visit and within the learning outside the classroom environment.
Teachers and other staff are encouraged and supported to develop their abilities in organising and managing pupils' learning in a variety of environments through induction and training.
When employing staff, there is an expectation that the new staff will use both the internal and external environment as a learning space.
The school will ensure that DBS screening is completed for volunteer adults assisting with LOTC within school, on educational activities and visits.
The school actively supports parental engagement through for examples Family Learning challenges, Dads, Mums, Lads and Lasses Forest School events; attendance on trips and visits ; gardening events, enterprise activities and health and well-being activities.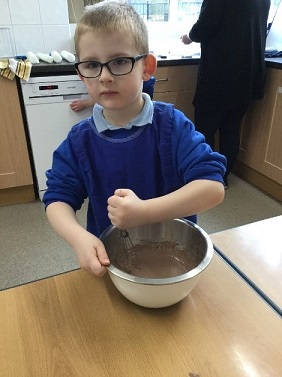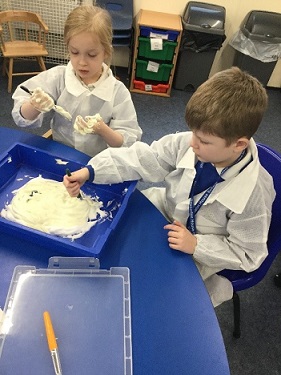 Remissions Policy
Where non-chargeable education is provided during a visit, then the parents of pupils who are in receipt of the following state benefits for either the whole or part of the time spent on a visit shall receive complete remission of any charges that would otherwise be payable in respect of board and lodgings:
Income support, Family credit, Income based job seekers allowance, Disability working allowance
The School may ask for Voluntary Contributions. Parents should be made aware that the contribution is not compulsory, and that the children of parents who do not contribute may not be discriminated against. It is permissible to ask parents to contribute more than the minimum amount to subsidise those pupils whose parents have not contributed. In the last resort, the visit may have to be cancelled if there are not enough voluntary contributions and the shortfall cannot be made up. [HASPEV 98]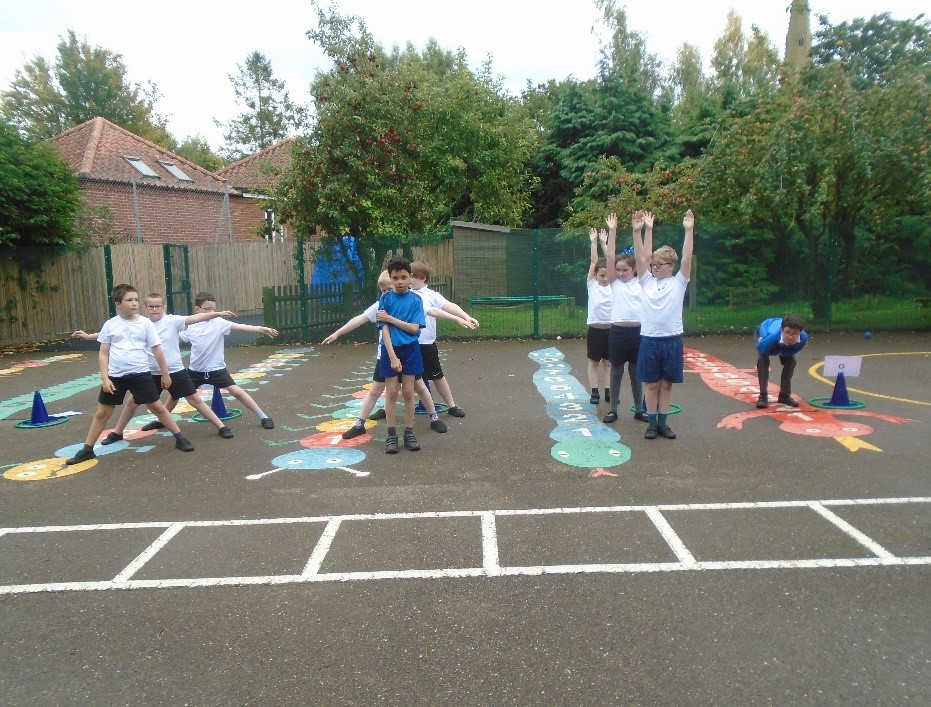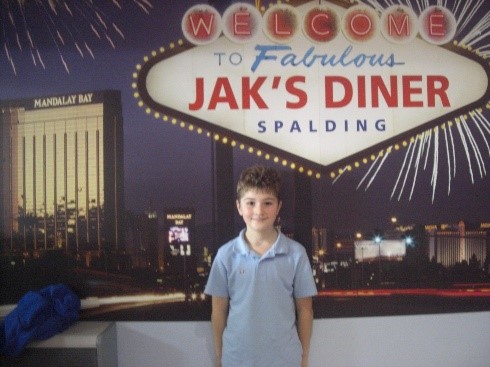 The expectations of Pupils and Parents
The school has a clear code of conduct for school visits based on the school's 'Behaviour Policy'. This code of conduct will be part of the condition of booking by the parents, and include the potential of withdrawal of a pupil prior to and during the visit if such conduct would have led to a fixed term exclusion from school. Once the parent/carer has signed indicating that their child will be attending a learning outside the classroom activity, then any deposits and costs will need to be paid and the collection of children at the times indicated on any correspondence is to be followed.
Emergency Procedures
The school will appoint a member of the Senior Leadership Team as the emergency school contact for each visit. All major incidents should immediately be related to this person, especially those involving injury or that might attract media attention.
The Group Leader will leave full details of all pupils and accompanying adults on the visit with the emergency school contact, including the home contact details of parents/guardians and next-of-kin, as appropriate.
All incidents and accidents occurring on a visit will be reported back through the school systems.
Evaluation
The Group Leader with the EVC will evaluate all visits. A short evaluation report will be made available for the Governing Body on request.
Risk Assessment
Internal risks will be determined on a daily basis, if risk assessments need to be completed they are and are kept centrally in an internal risk assessment file. Each child has a personal RA. This will be updated at least annually.
For all external LOTC opportunities, the staff visit the venue and undertake a thorough risk assessment to ensure the children's safety. These will include photographs and maps if necessary, These are kept in a central external risk assessment file in the office.
The EVC/ Principal will ensure that any risk assessments on the trip are dated as having been evaluated and/or modified as a result.