Forest Schools
At Gosberton House Academy we ensure our youngsters have access to the best possible outdoor environment, this includes our forest school area on the field. We make great use out of the shelter to deliver and access forest schools in all weather types. It is a great opportunity for our children to have access to outdoor learning come rain or shine.
We have access to a wide range of resources within our outdoor forest school area, these resources ensure children of all abilities and ages can access an educational outdoor environment. Forest schools is a great social opportunity for our youngsters to interact with each other and forming friendships through team building lessons.
Children from different classes have created an Anderson shelter and trenches that related to their war topic. There is a mud slide, maze, wheelbarrows, a tyre swing, bug hotels and a mud kitchen for our younger children to have access to.
Our Year 6 children enjoyed helping build a pond to see what wildlife we can attract to our school field- remember to keep a look out for any wildlife you see while you are at school.
In our shelter, we have a fire circle where children will learn about the safety of having a fire. They will learn how to start one safely and what a fire needs to grow. In these lessons children have access to hot chocolates, popcorn, pizzas and toasted marshmallows as a result of their great listening to keep safe!
A massive thank you for all your continued support with forest schools and we look forward to seeing how we can progress children's outdoor learning through weekly access to forest schools and the outdoor environment.
Jessica Bradbury - Learning Outside the Classroom co-ordinator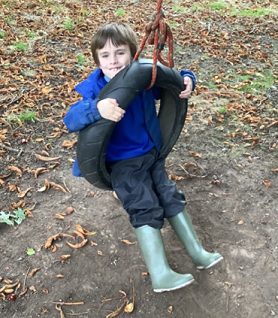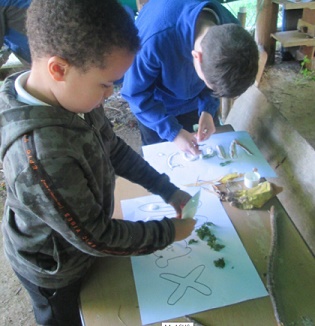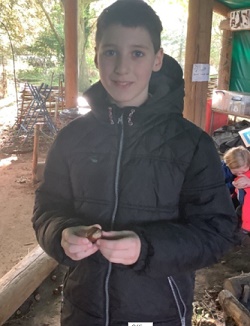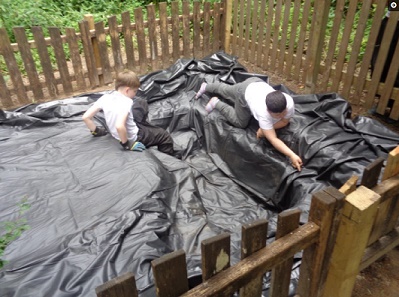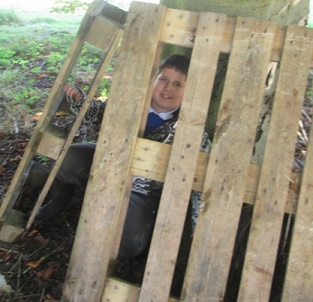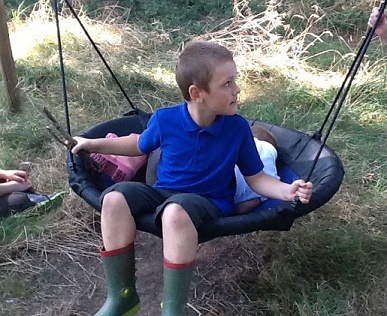 Please see some of our pictures from Forest Schools.....From acorn finding,
name collage,pond building,shelter building, to swings & tyre swings.Great fun!