Clubs
At Gosberton House Academy we strive to enable our youngsters to experience as many clubs and activities as possible.We run a wealth of lunchtime and after-school clubs.
We are proud that all of the children access weekly cookery, Forest School and Outdoor Learning.
Please click on individual headings to find out more. Some clubs are subject to change.Some children choose to run their own clubs - We are delighted to support them in this.
We start in November the Year 6 pupils will be working with the Mini Police Team - The Lincolnshire Mini-Police scheme is an interactive volunteering opportunity for 9- 11 year olds. The objective is to introduce our children to a positive experience of policing and to get them involved in the local community. They are aiming to cover :
In Car Safety
Road safety- Speeding
Random acts of kindness
Internet safety
Challenging Diversity
Crime Scene Investigation
Safe Strangers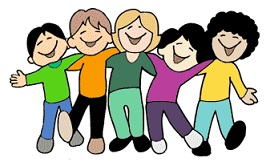 Here is an example of one of our clubs...This is Breakfast Club