Outright 2015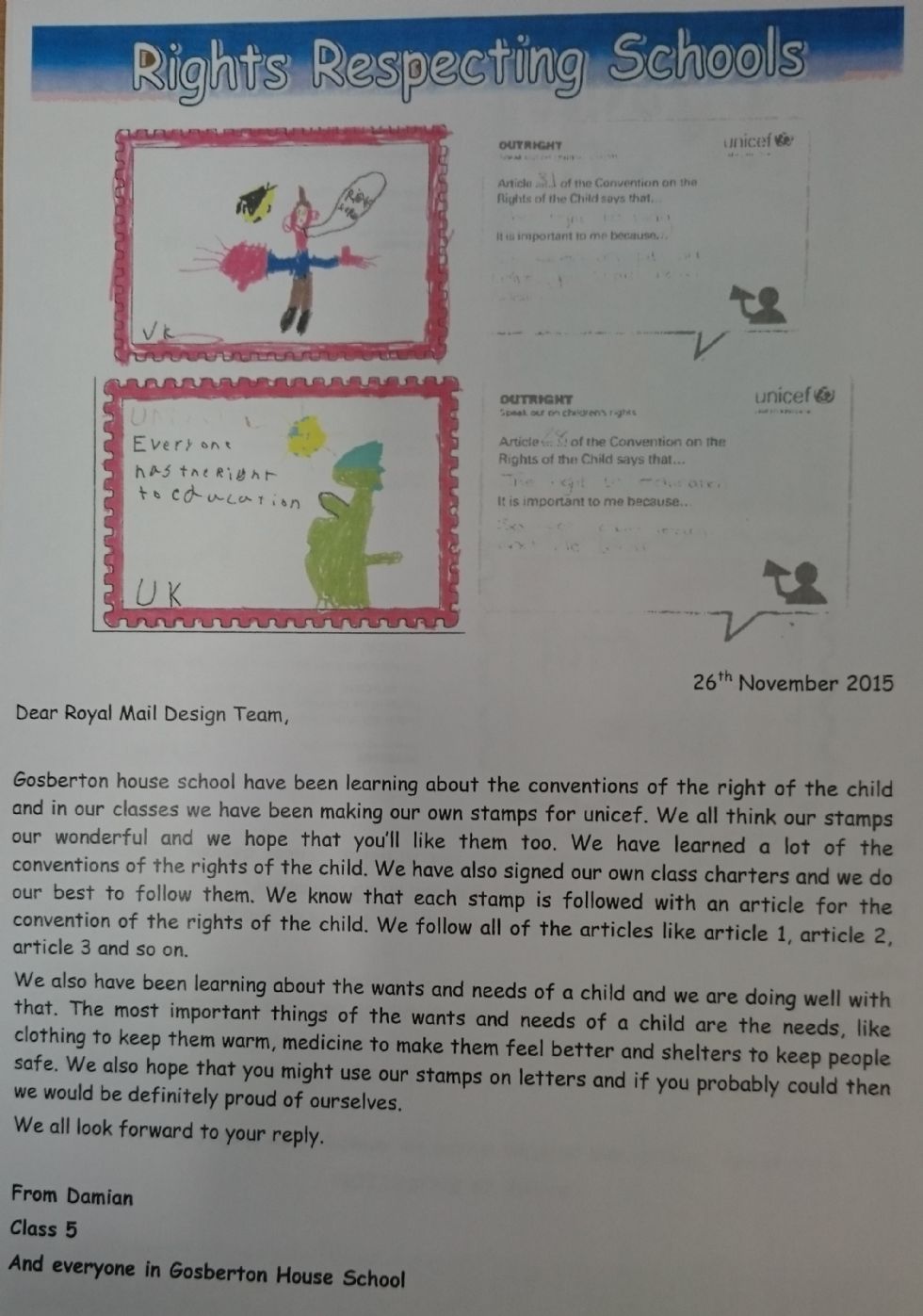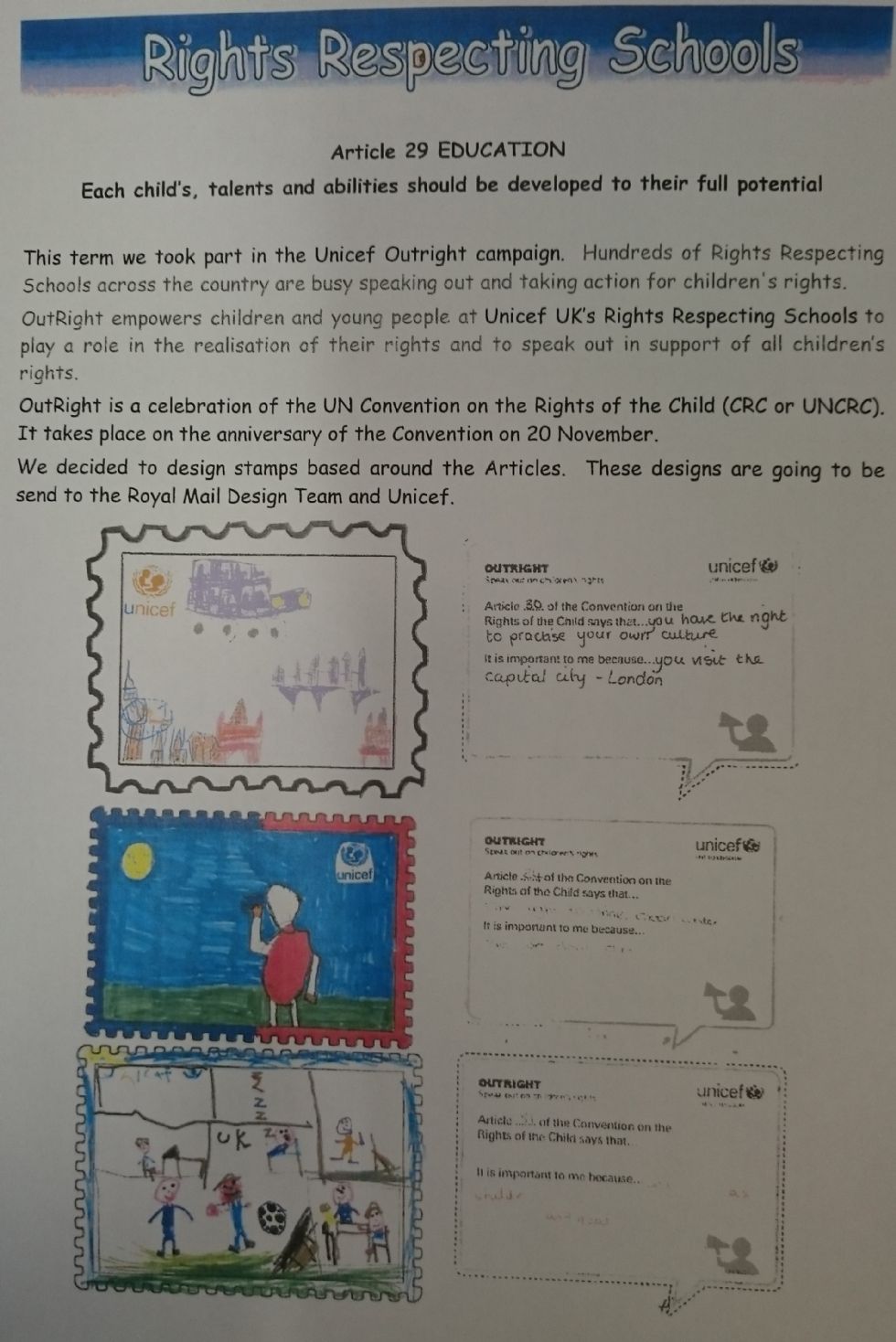 E-Mail sent by Royal Mail Design Team
Hello Everyone,
Thank you so much for sending the images of the children's stamp designs to us here at Royal Mail.
I have sent them to the design team who think they are fantastic. They are very impressed with the thought and effort each child has used in their stamp design.
I can't promise they will ever appear on real stamps, but I have also sent them to the Stamp Strategy Manager, who is the person who decides what subjects are considered for the Special Stamp Programme.
With kindest regards,
Natasha.